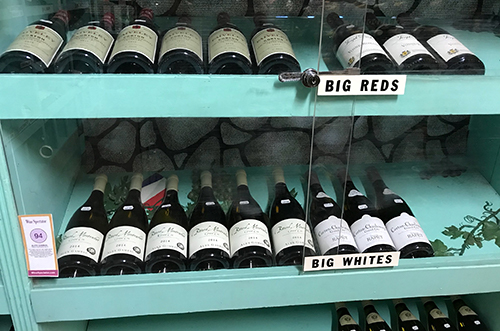 When you choose Scotti's Wines & Liquors for spirits, you never have to step foot into our store to get the products you demand. Instead, we bring them directly to you! Our discrete wine and liquor delivery in Palm Beach, Palm Beach County, West Palm Beach, and Lake Worth, FL is consistently top-rated among liquor suppliers in the area. We go out of our way to ensure your complete satisfaction, wherever and whenever you need our products.
Delivery Services
Driving unmarked vehicles and acting with complete customer discretion, we provide liquor and wine delivery in Palm Beach, FL to homes, condos, businesses and even dockside to your yacht. Some of the products we supply include:
Wine
Whether you need a single bottle or an entire case, count on us to deliver. We stock varietals of all types, in any price range, from numerous brand names. We're also your source for hard-to-find vintages and exclusive wines, offering these luxury bottles to our most discerning customers.
Liquor
Offering name-brand and top-shelf bottles, we're ready to supply your private party with all of the liquor your guests require. Need help stocking the bar? Our party planners will gladly advise you on the types of liquor best suited to your event, as well as required inventory.
Beer
Through our beer delivery services, you won't have to leave the couch to make a beer run! We deliver beer throughout the Palm Beach area, bringing you classic macros and hard-to-find micros alike. Please note that we do not offer kegs.
Gift baskets
With gift wrapping abilities and some of the finest luxury products available, we're happy to put together gift baskets for you. Our staff will take the time to assemble a meaningful gift, saving you the time it takes to go shopping for one.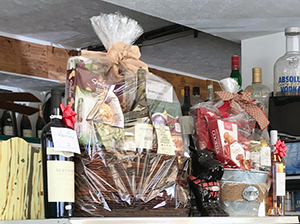 In addition to all of the above, we're happy to supply our customers with luxury items and food staples such as caviar, snacks, drink mixers, gourmet foods and more, including tobacco products. We're your all-in-one solution for celebration essentials.
To get in touch with Scotti's Wines & Liquors regarding specific wine or spirits, or to inquire about our current inventory and delivery services, please contact us today at 561-655-5480.