Liquor Store in Palm Beach, FL
Scotti's Wines & Liquors specializes in the sale of fine wine and spirits, bringing you hard-to-find brands and varietals from top-shelf producers. Our discrete delivery services ensure products are supplied straight to you, hassle-free, wherever and whenever you need them. You can even turn to us for party planning expertise and expert recommendations for wine and liquor.
Luxury Wine & Spirits, Delivered to You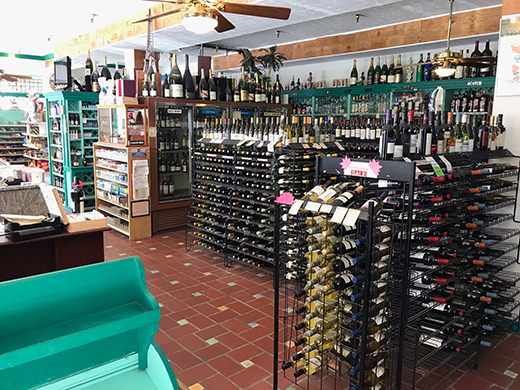 When you don't have the time or desire to get in the car and drive to a liquor store in Palm Beach, FL, Scotti's Wines & Liquors is here for you. Specializing in direct-to-customer delivery, we bring you an immense selection of wine, champagne, liquor and other spirits, wherever and whenever. We deal in high-end brands and luxury products, bringing our customers rare and hard-to-find bottles that aren't available anywhere else. We even receive exclusive varietals, available to our more discerning customers and connoisseurs for the right price.
Whether you need a single bottle or a whole case, we invite you to take full advantage of our discrete delivery in Palm Beach, FL. We can deliver to homes, condominiums, businesses and even dockside to customer yachts. Our delivery professionals are always respectful and courteous, driving unmarked vehicles for your privacy. We're also a cigar shop, so we even deliver luxury items such as caviar and tobacco products—just let us know exactly what you need and we'll make sure it's in your hands quickly, for complete convenience. Planning a party? We can assist with expert party planning and wine recommendations, providing you with spirits by the case to make sure everyone has enough to drink. Contact us today and experience a level of convenience you won't find from any other wine store in Palm Beach:
Discreet & Professional
Our delivery services are discrete and professional. We always arrive promptly, in unmarked vehicles, ensuring you get the privacy you demand.
Hard-to-Find Wine & Spirits
We specialize in hard-to-find wine and spirits, bringing you options that not many high-end liquor retailers can! Our connections are second to none.
Tremendous Selection
We have a tremendous selection of products as a wine store and tobacco shop, ranging from simple off-the-shelf liquor brands to high-end wine and champagne varietals.
Additional Services
Our services also include party planning and partnering with caterers to help ensure you're getting the ideal wine and liquor pairings for your next event.
Highly Rated
We're consistently rating among the best high-end liquor stores in Florida, with a superior track record of excellence among our many customers.
Toast the Best
When the time comes for you to raise a glass, trust Scotti's Wines & Liquors to deliver only the best in top-shelf options. With discrete delivery of our entire inventory, we're your premier beer store partner for liquor sales.
FEATURED WINE & SPIRITS
Liquors for Collectors, Connoisseurs, & Special Occasions
Clase Azul 25th Aniversario Limited Edition – $2,499
this limited-edition bottle of tequila was created to celebrate 25 years of making the highest-quality tequila. Part of the agave used to make this blend was milled using a traditional stone mill called a tahona, a practice that dates back to the origins of tequila. In addition, the fermentation process was extended to accentuate the liquid's citrus and fruity notes. This blend was aged for eight months in two different first-use American whiskey casks, each one imparting its own distinct and rich tasting notes.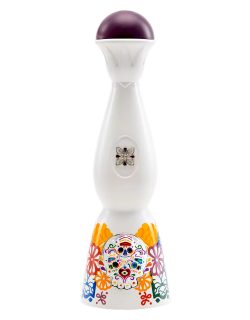 Clase Azul Tequila Día de Muertos Limited Edition Colores – $2,499
The añejo tequila of this limited edition is inspired by Calaveritas de Azucar, a colorful sweet traditionally made during Día de Muertos.In honor of this tradition, our Master Distiller chose to finish this tequila in casks of rhum agricole, an artisanal rum from the island of Martinique. The essence of this rum distilled from fresh sugarcane juice remains in the wooden casks and helps give the tequila its unique profile.
Proudly serving:
Jupiter, FL
Palm Beach, FL
West Palm Beach, FL
North Palm Beach, FL
Palm Beach County, FL
Wellington, FL
Lake Worth, FL
Delray Beach, FL
Boca Raton, FL
Manalapan, FL
Delivery Available to Other Areas in Florida Upon Request!